Meanwhile, we're over here closing sales in our pajamas.
Without a single thing on the calendar.
Bananas in pajamas…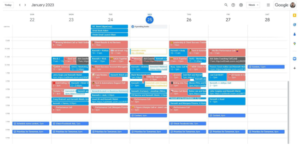 If you run a digital marketing agency…

Get these FREE BONUSES:
Bonus 1: My copy and paste $100k client 4-day cash machine campaign.
Bonus 2: How we sign $1k-10k/month agency clients without phone calls using 5-minute Loom videos.
Bonus 3: Script to get a new client conversation in your inbox in under 10 minutes without ads, SEO, funnels, Google, or Facebook.
Download Here: https://bit.ly/2KzJ6sS​